Going fast is absolutely fine, you probably remember your first time going over 100mph and it was a real thrill.  Try it in a modern car and it's as thrilling and dangerous as a long, hot soak in the bath with a cup of chamomile tea.
Speed itself isn't the thrill it used to be, but how about if your car had no seat belts?  No safety kit whatsoever?  Front wheel brakes?  Forget it.
The chassis kit looks like this.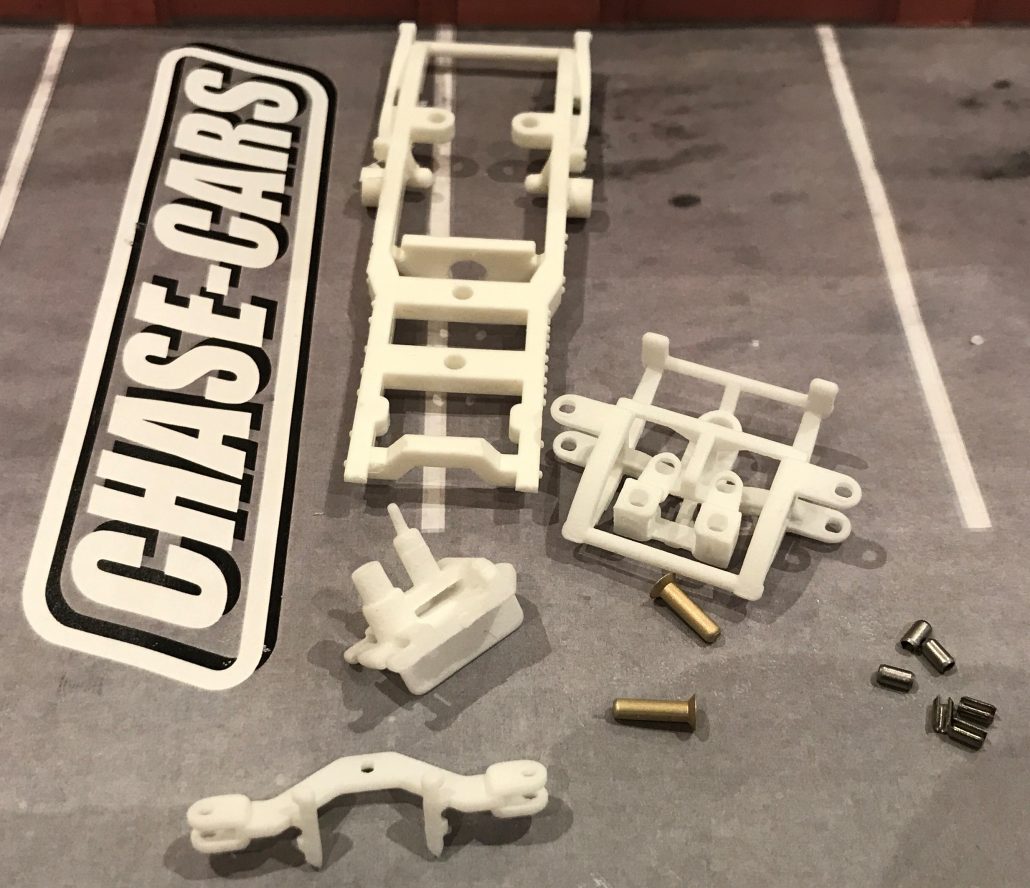 First, remove any flash from the resin chassis with a sharp scalpel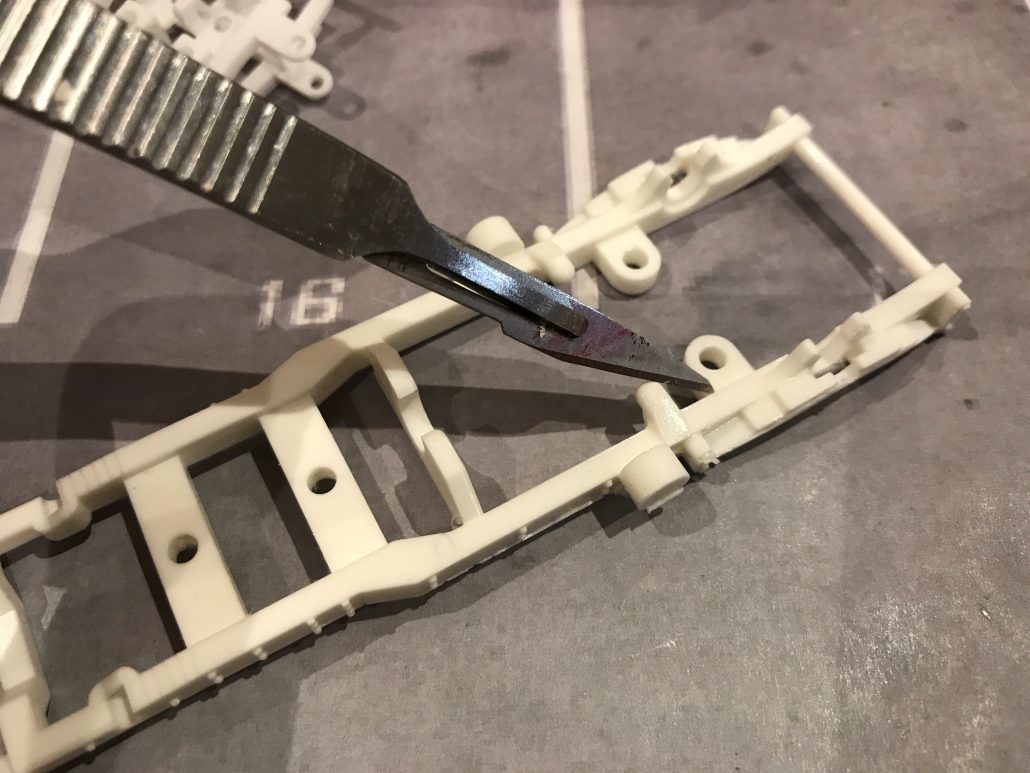 Next, remove any sprue from the steering linkage.  Use a side cutters, as shown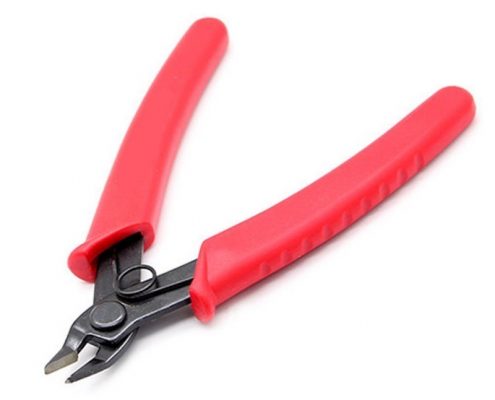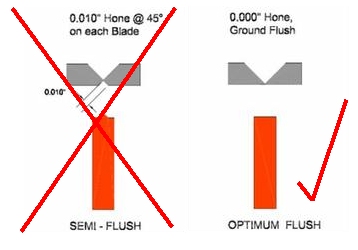 It allows you to cut very close to the component.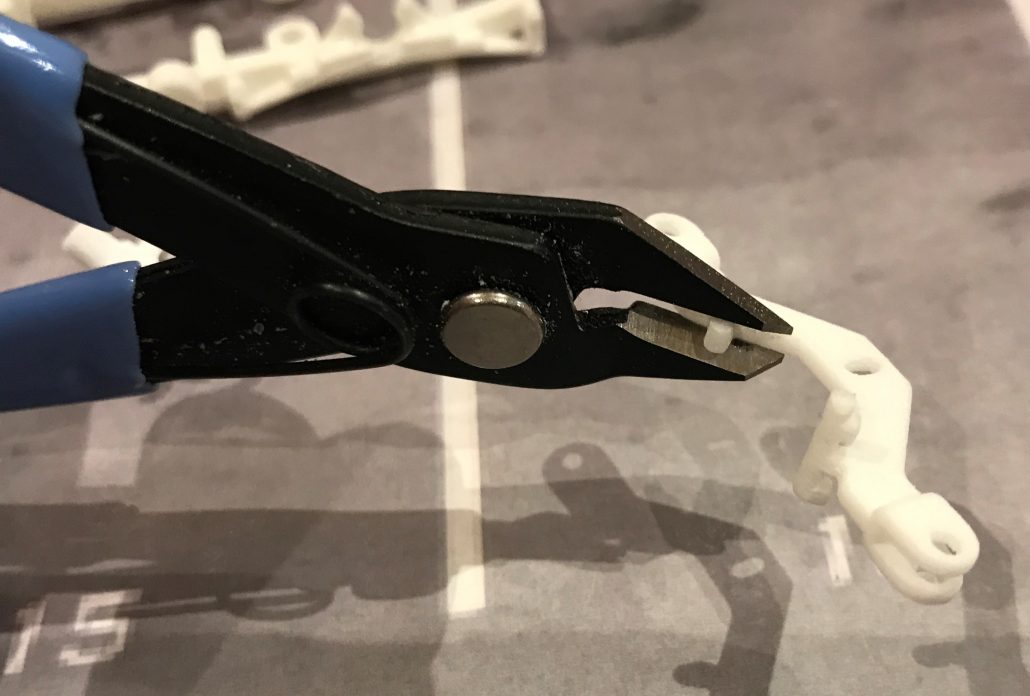 Now we're going to remove the hubs from their sprue and the support pieces from the front end.  They're coloured in red, but take your time and follow the pictures carefully.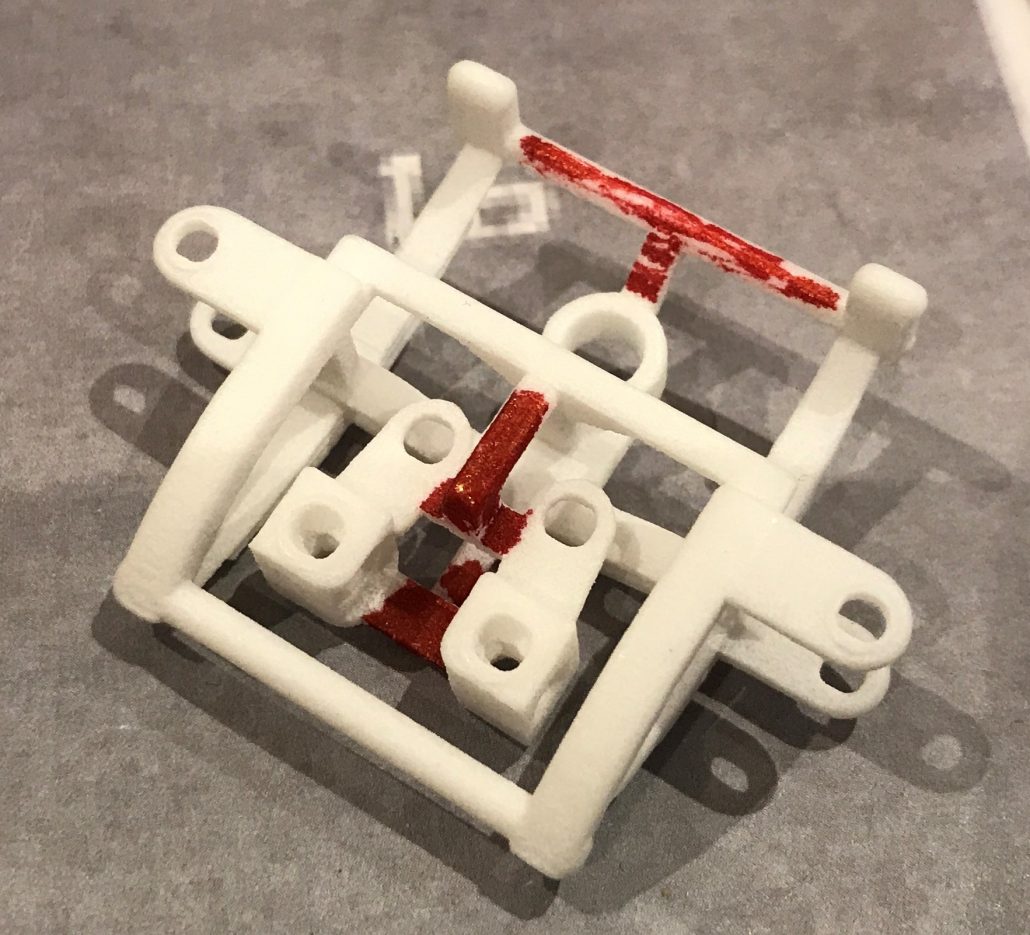 From the top of the part, snip here.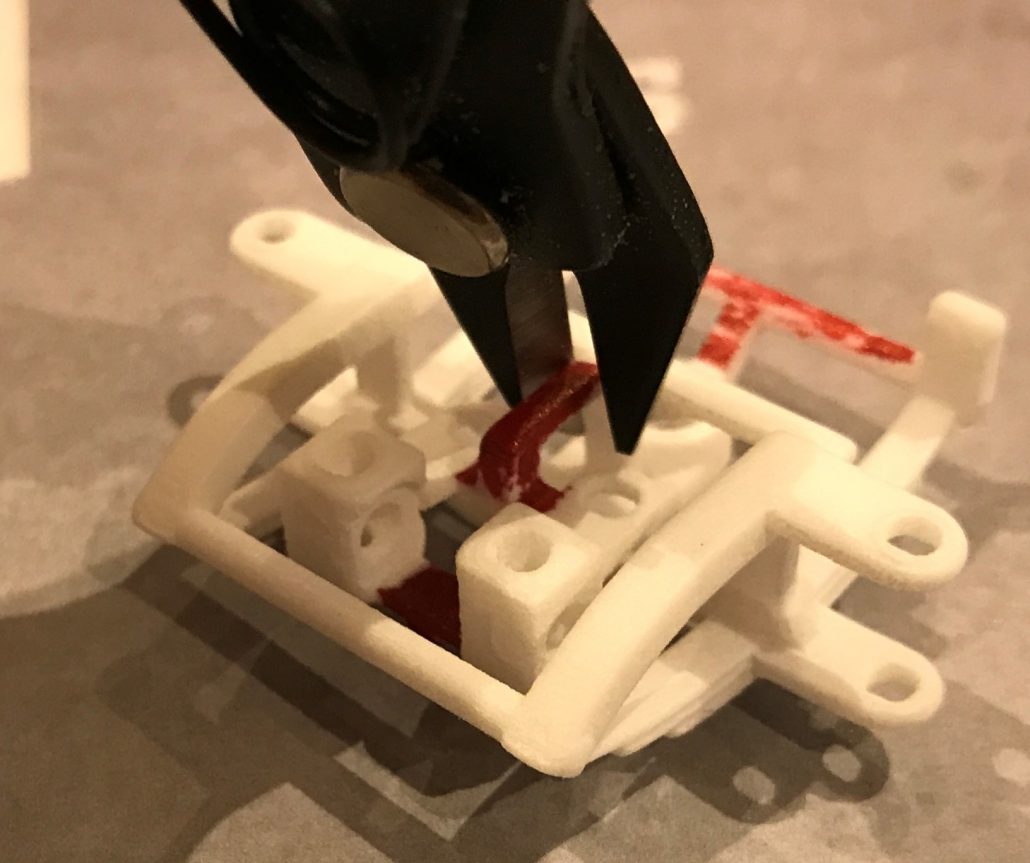 Turn it over and from the underside, snip here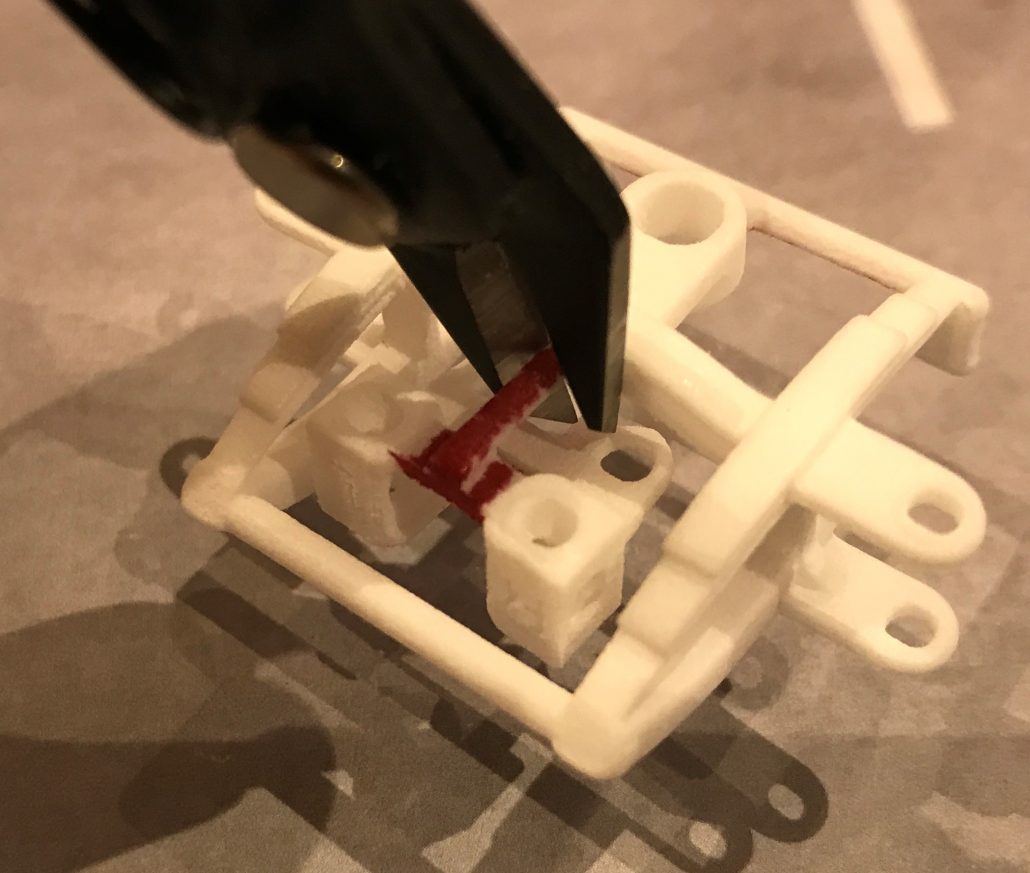 This removes them from the main component as shown below.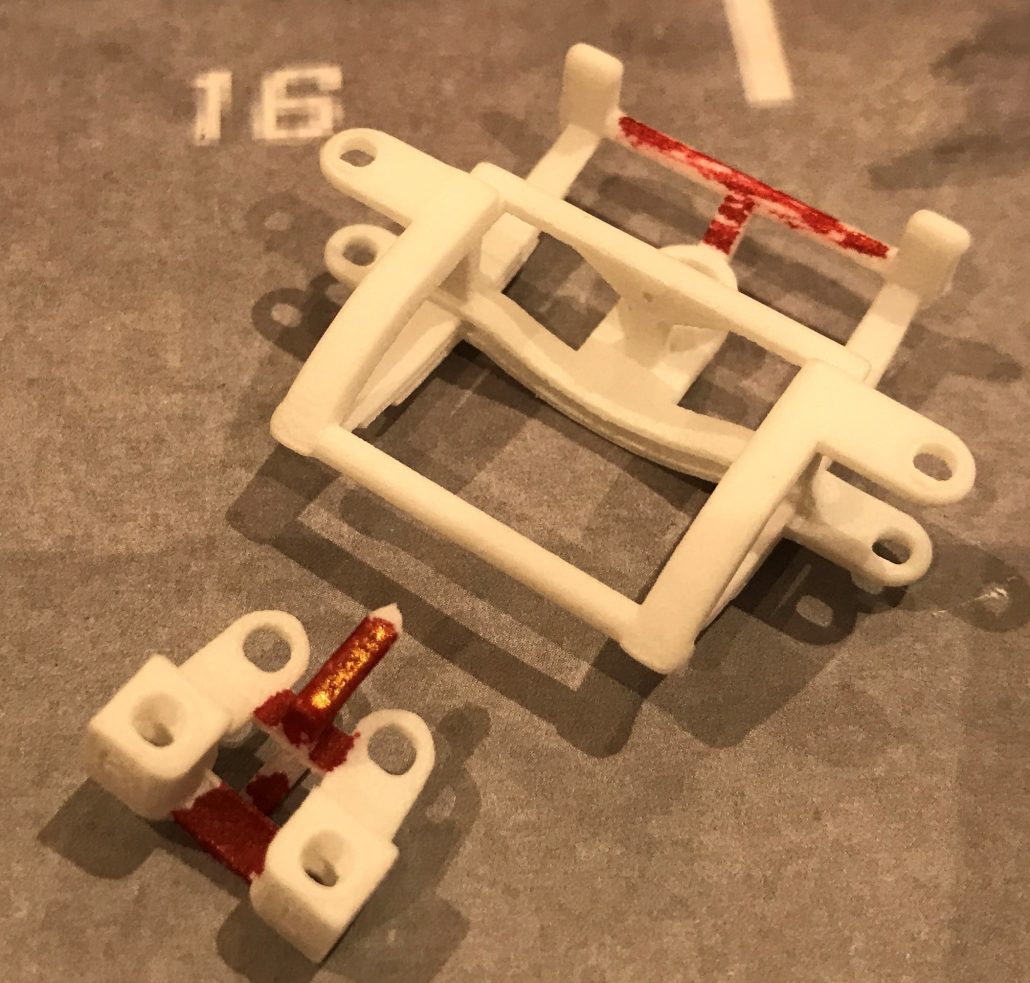 Now trim where the red is, to completely separate them.  They are Left and Right handed – this means that as you sit in the car facing forward, the right is on the British driver's side, the left is the (generally) Europe, USA and Asia driver's side.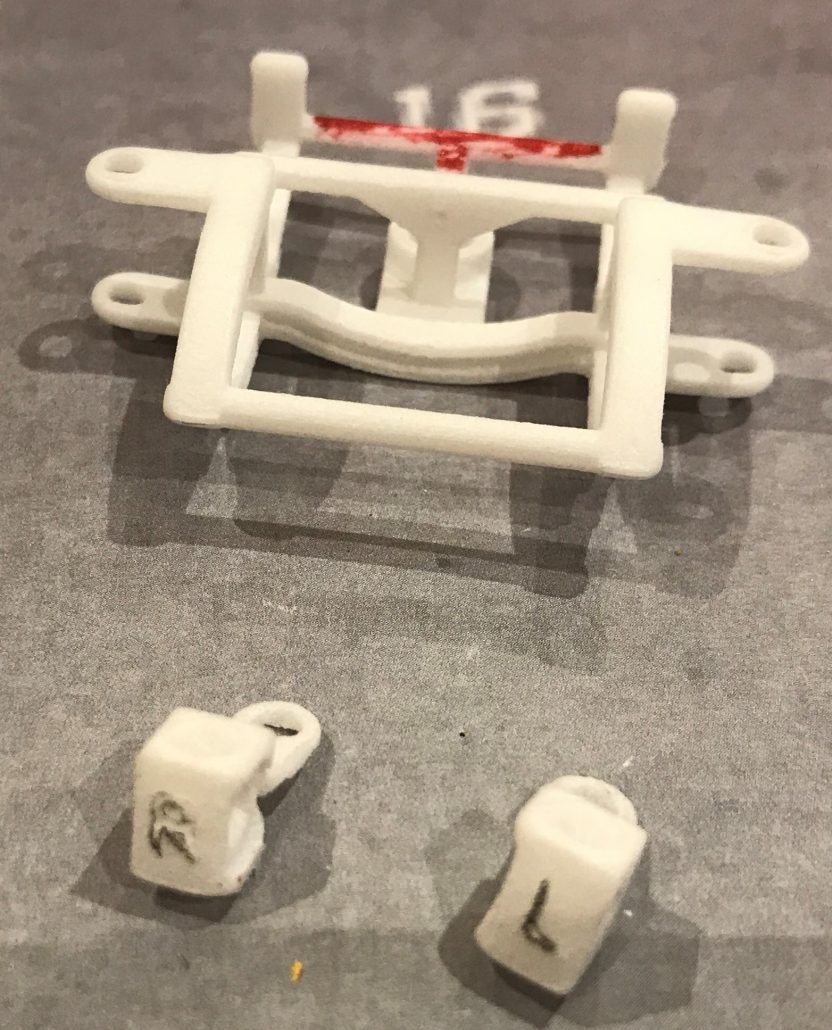 Fit the stub axles in and make sure they rotate smoothly.  Use a 2.5mm drill bit if you need to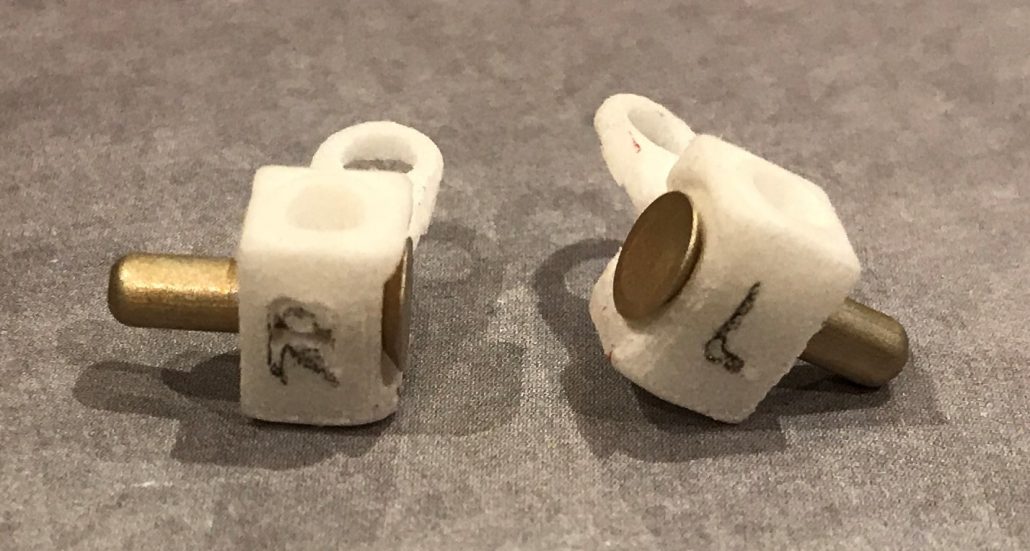 Using a pliers, push in the 4 kingpins as shown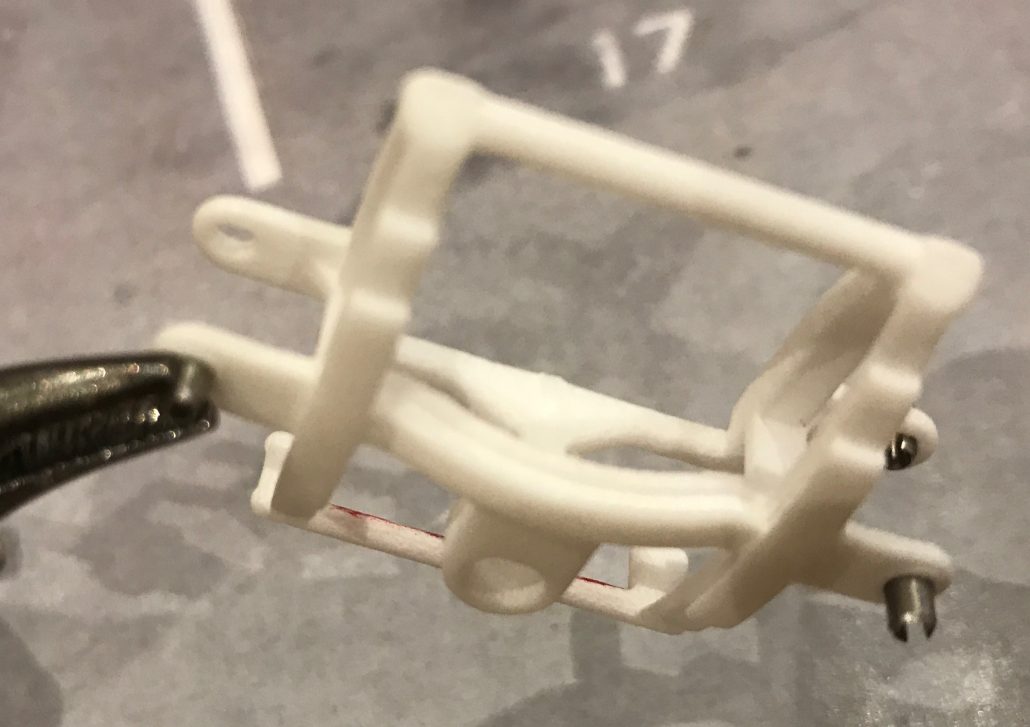 Push the wheels onto the stub axles.  They will need a tiny spot of glue to hold them in place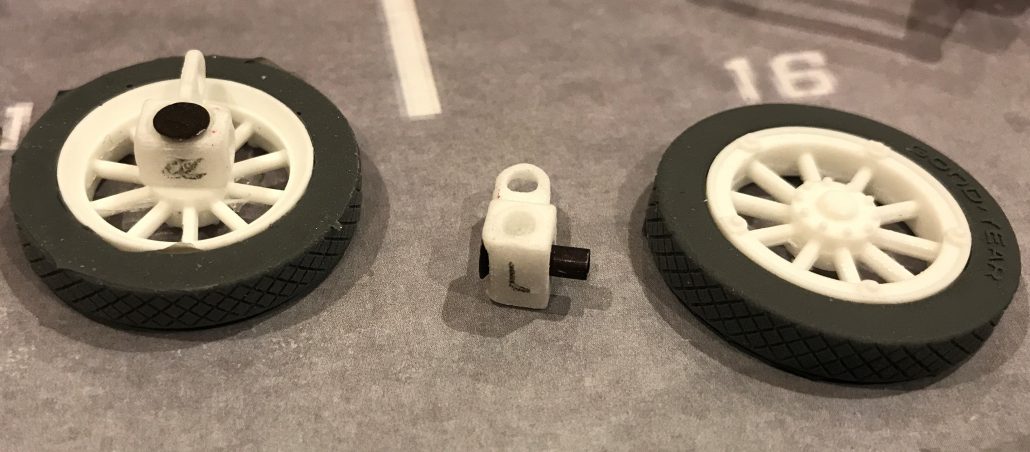 Then assemble the hubs onto the front axle as shown.  Make sure you get them on the correct way around!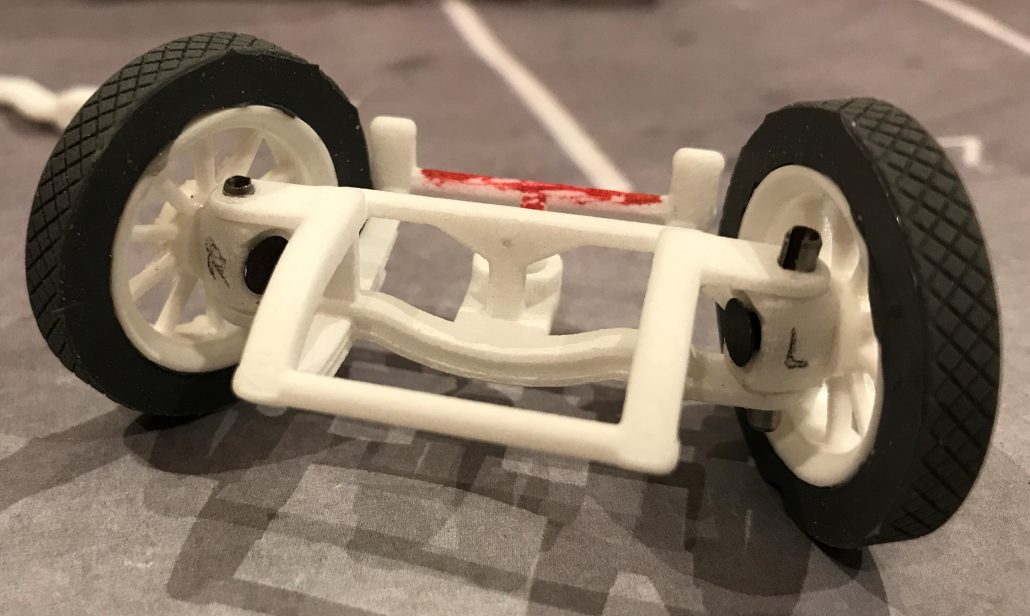 Push the king pins down to hold the hubs in place.  You might need a pliers if you're not as strong as me!
Now trim the last part of the sprue from the front end.
This gives space for the steering linkage.  Fit the 2 long pins through the holes.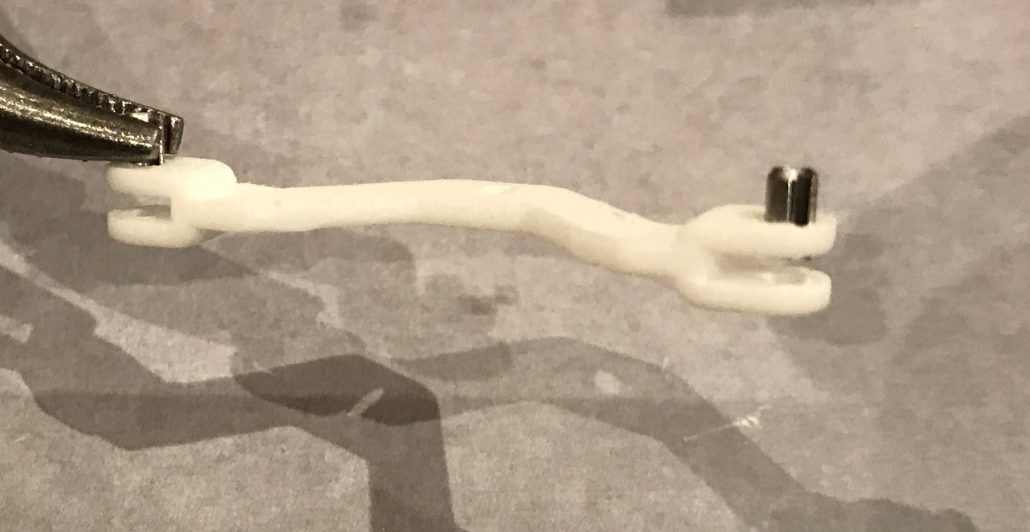 And then assemble to the hubs.  It goes on either way up.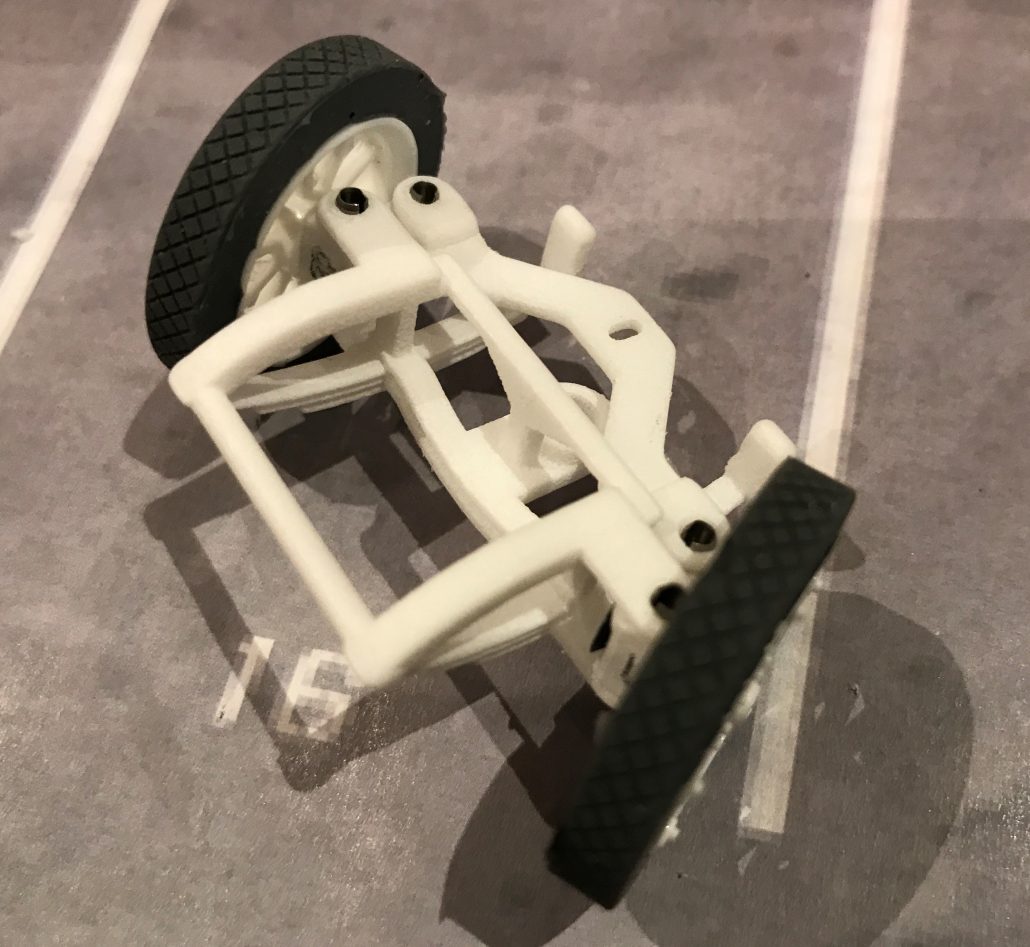 Make sure it all rotates smoothly and then fix it to the main chassis.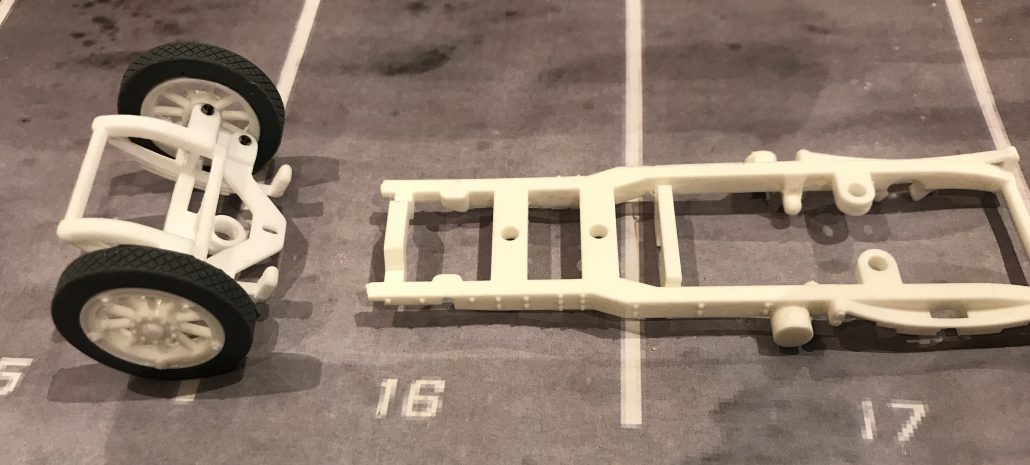 The front is held in place with glue in 4 places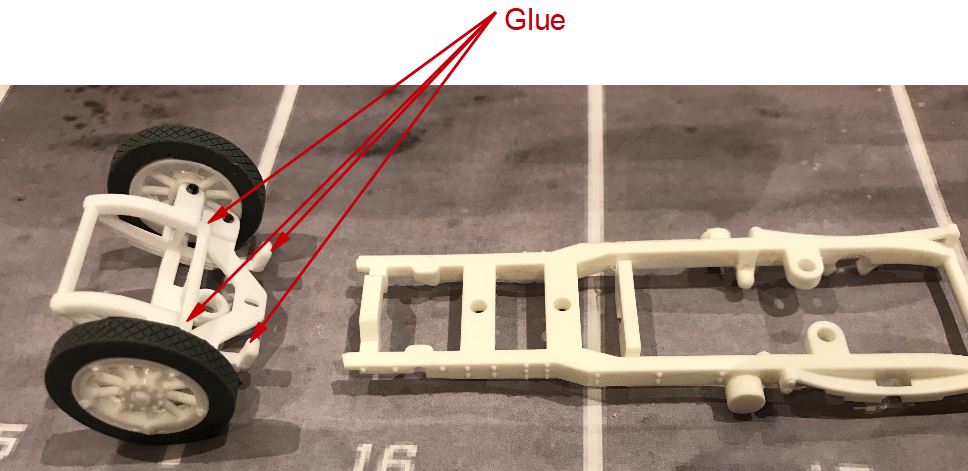 Hold it in place until the glue has dried.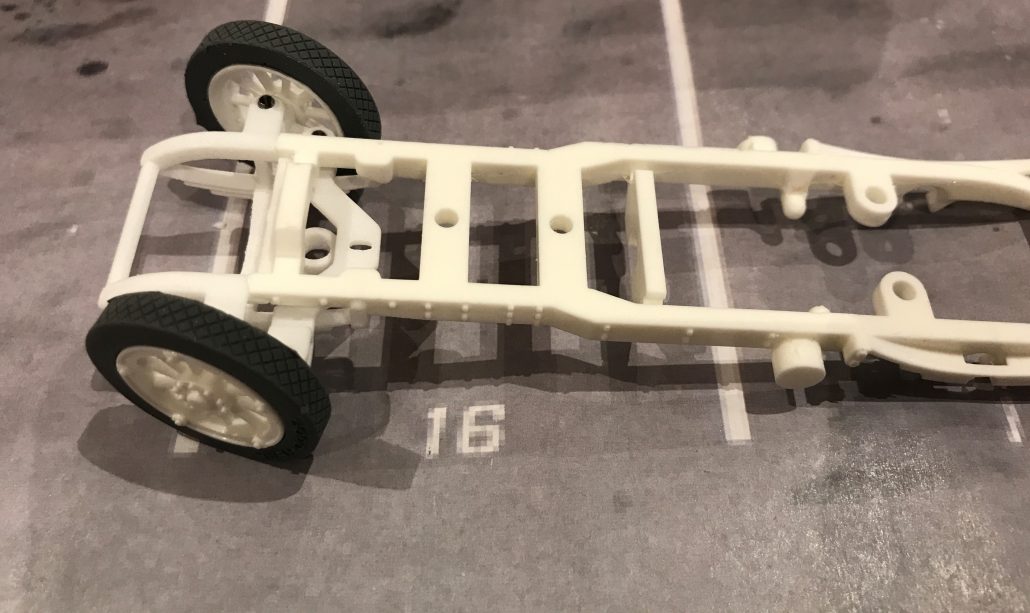 Fix the motor in place.  It hooks in at the rear and then clips at the front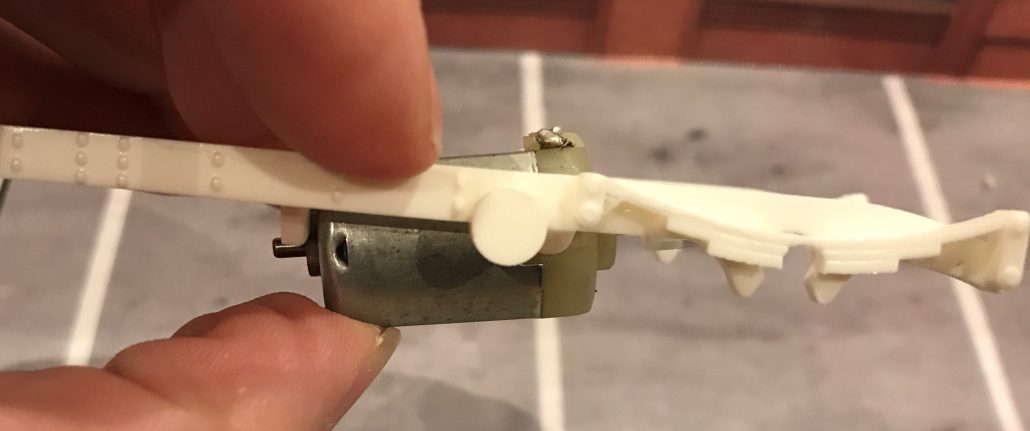 Fit the rear axle with bearings.  The rear axle should be 45-47mm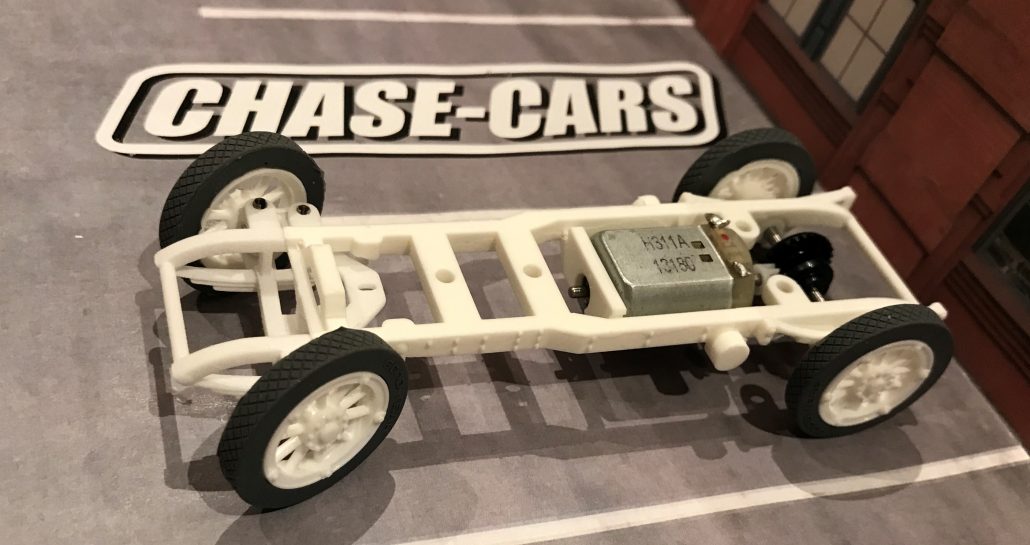 The guide hides the wires to the back of the car.  Fit the braids by pushing backwards as shown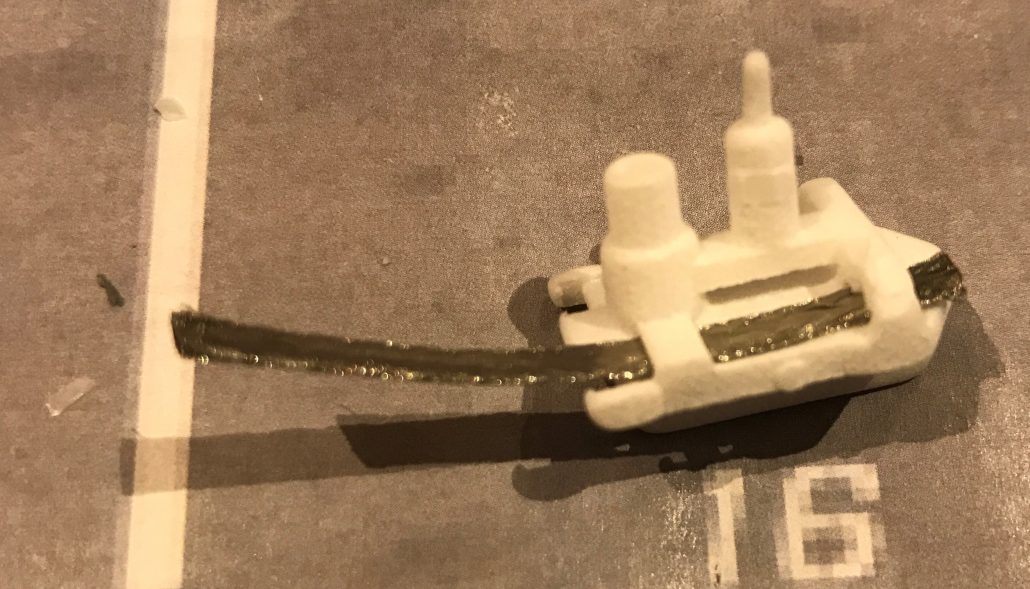 Then fold the front of the braid around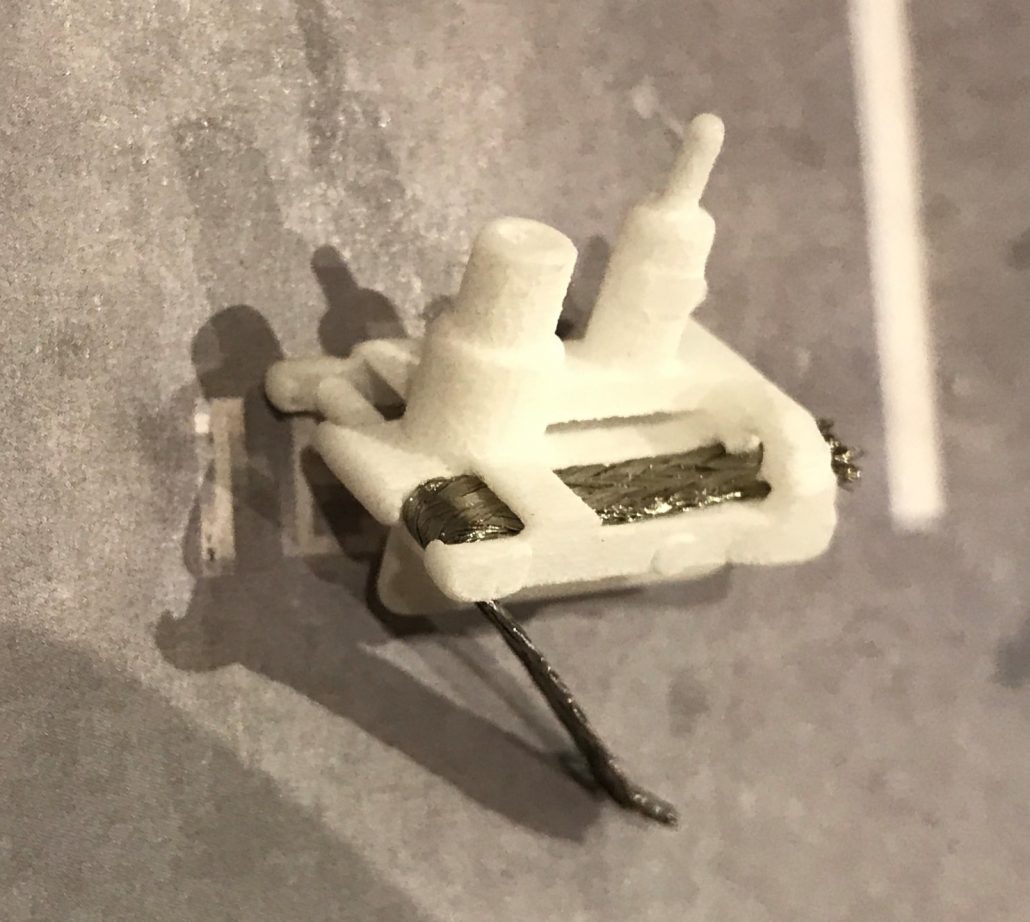 Finally, hold the wires in place with eyelets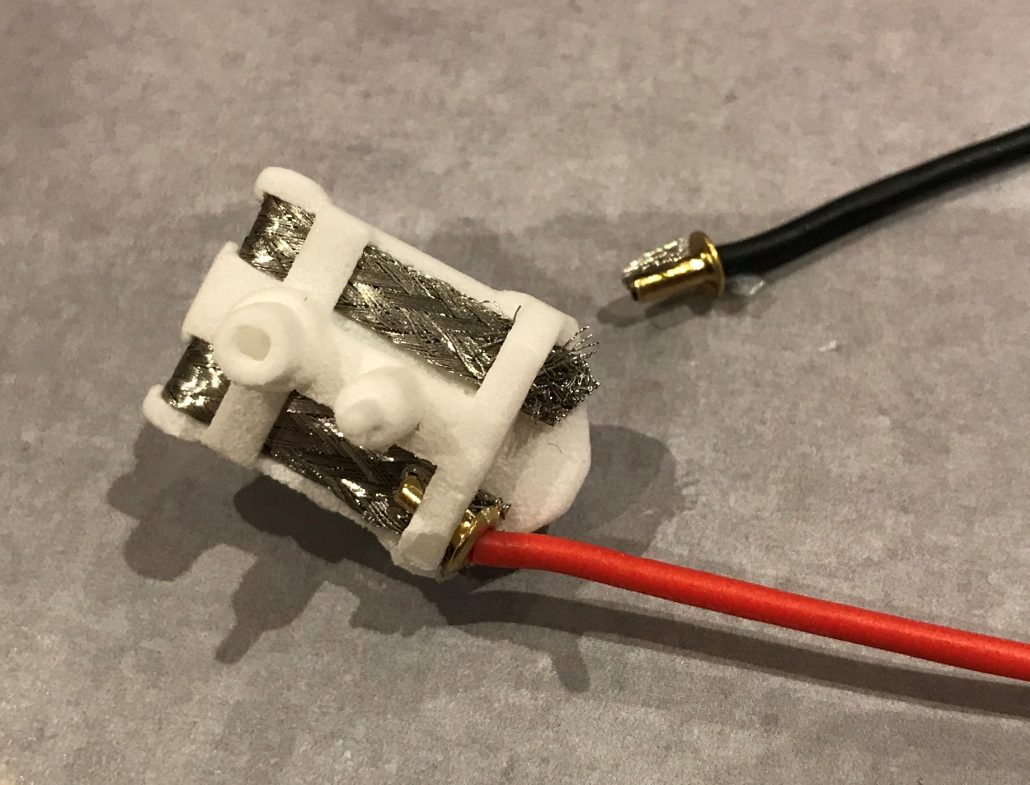 The wire is then soldered to the motor and clipped in position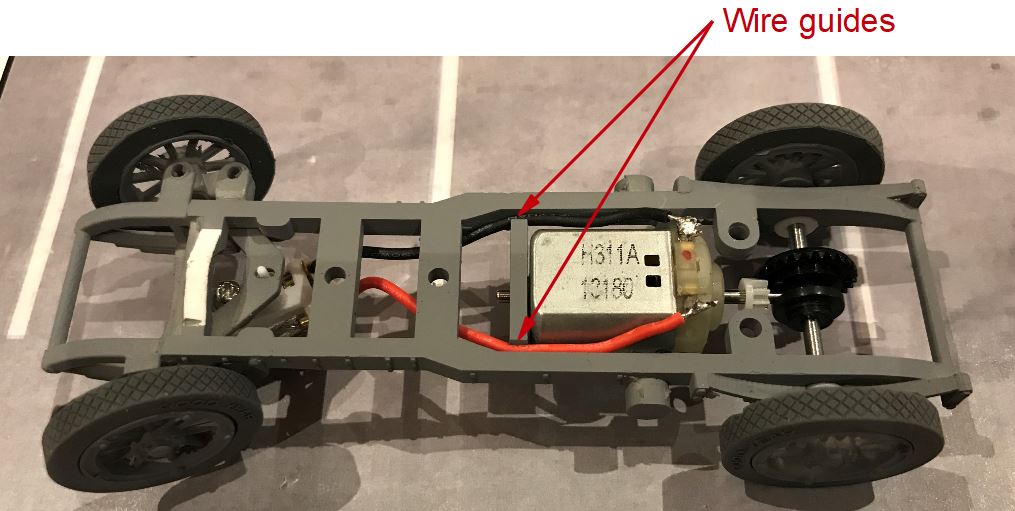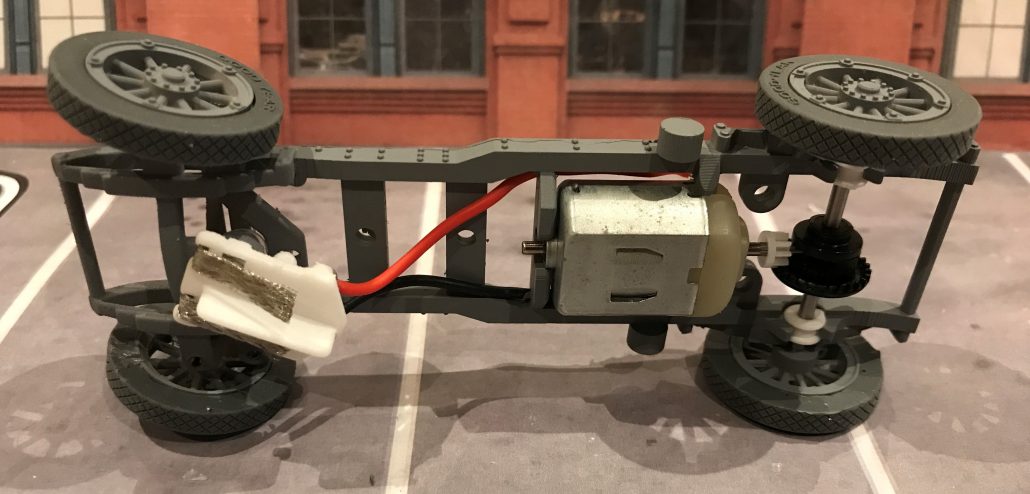 Then mount the bodyshell in position