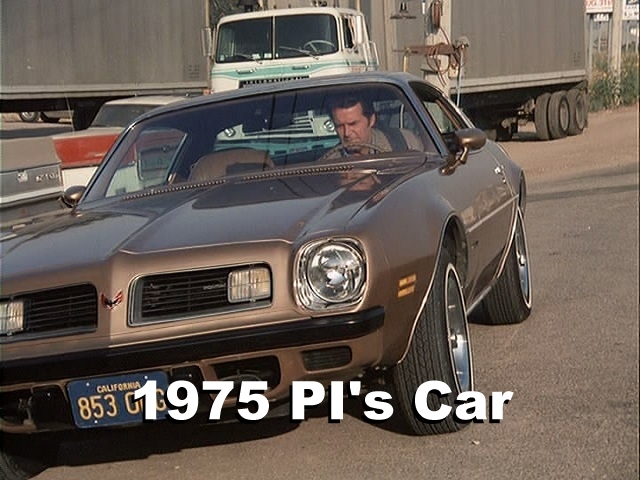 You're a struggling Private Investigator, you live in a trailer near Malibu beach and you need a car.  A Pontiac Firebird looks great, but not the TransAm version; too expensive, stands out too much and your name isn't Burt Reynolds.
Instead you choose a Firebird Esprit, in a modern (1970s) colour, and add some Pontiac Rally II wheels to add a touch of class.  Now you're ready to take on anyone, for $200 a day plus expenses.
The 1:32 resin bodyshell is cast from a 2 part mould with body mounts already fitted, and the windows are much thinner and easier to cut out than with my older bodyshells.
In the kit you get
Resin bodyshell
Vacform windows
Vacform interior
Resin driver's head
Resin wheel centres
Waterslide graphics set
Bodyshell preparation is here, detail follows below.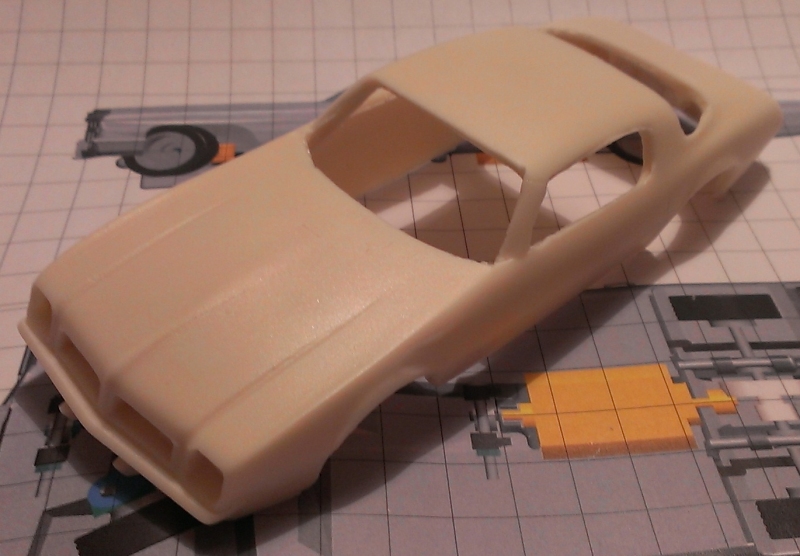 The paint I used was a bronze colour, I chose a grey primer to get it dark enough.
While waiting for the primer to dry I painted the resin wheel inserts grey with silver spokes and adjusted the chassis to fit.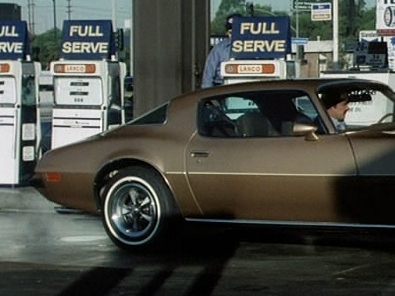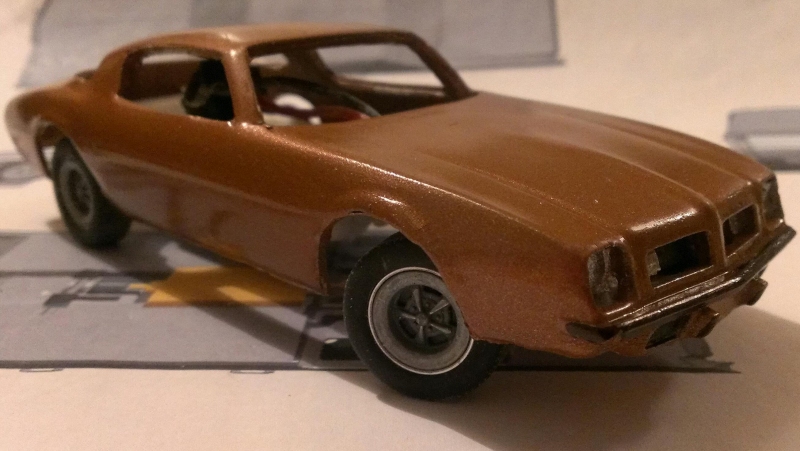 I use 600 grit wet & dry paper after the primer coats, then start with the bronze top coats making sure each coat is fully dry before sanding again.  600 grit between top coats, and usually 3 coats is enough.
I used matt black for inside the radiator grille and for the rubber bumpers, and silver for the headlights.  Then red and white for the rear lights, with matt black for the bumper strip.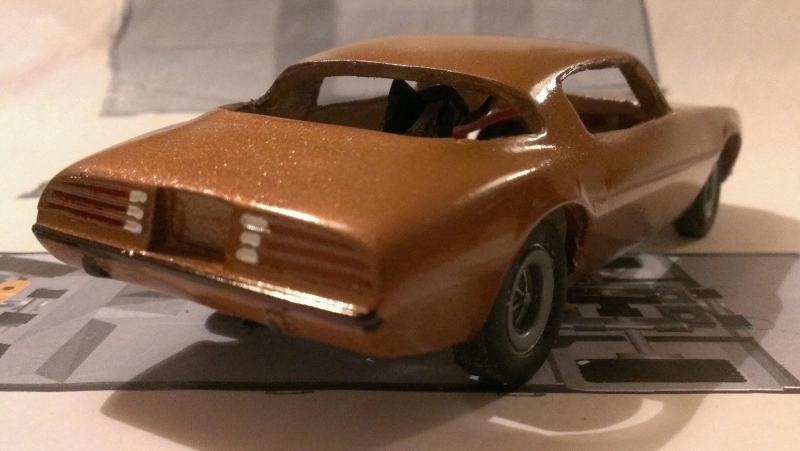 Now is the time to fit the licence plate graphics.  Once in position the whole bodyshell can be given a spray coat of clear lacquer.
The windows were cut out with a small scissors and glued in with Canopy adhesive.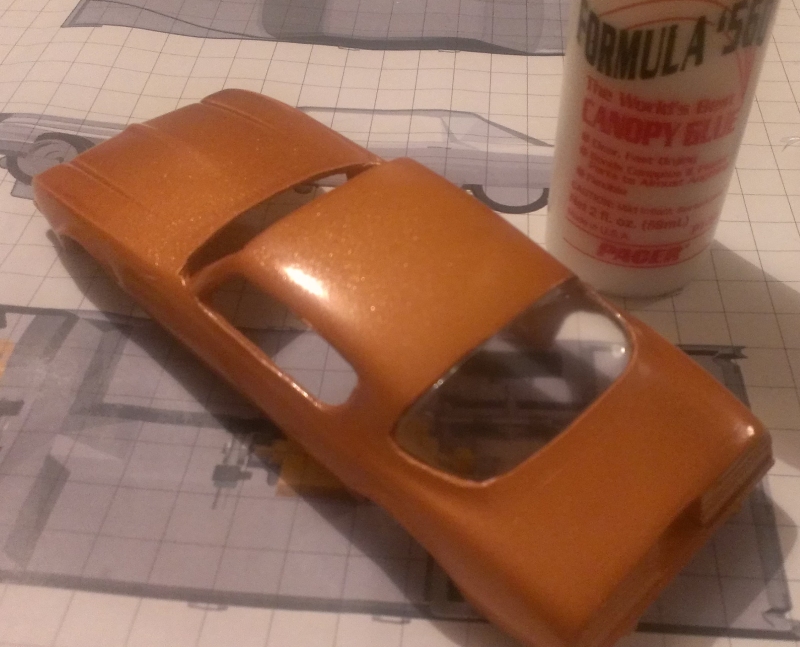 I cut out the interior and painted it tan, then glued the resin head in position.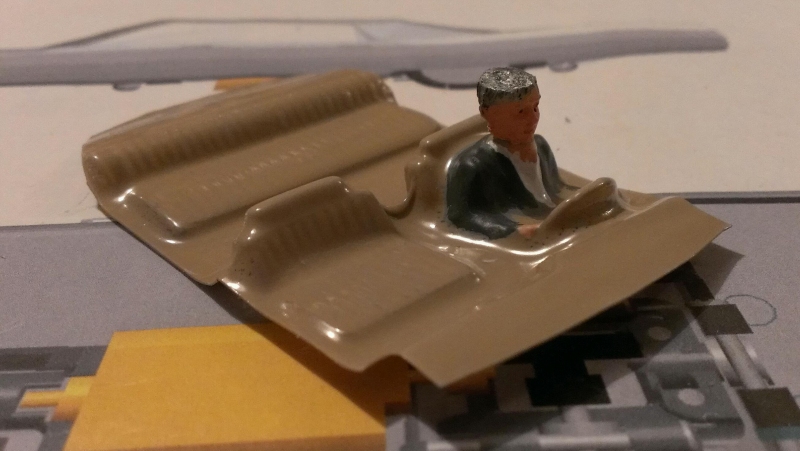 To get the interior high enough, I flattened off the top of the driver's head a little as you can see.  When it's in the car you don't notice.
The interior is glued in place with the same Canopy adhesive, and it's ready for the track!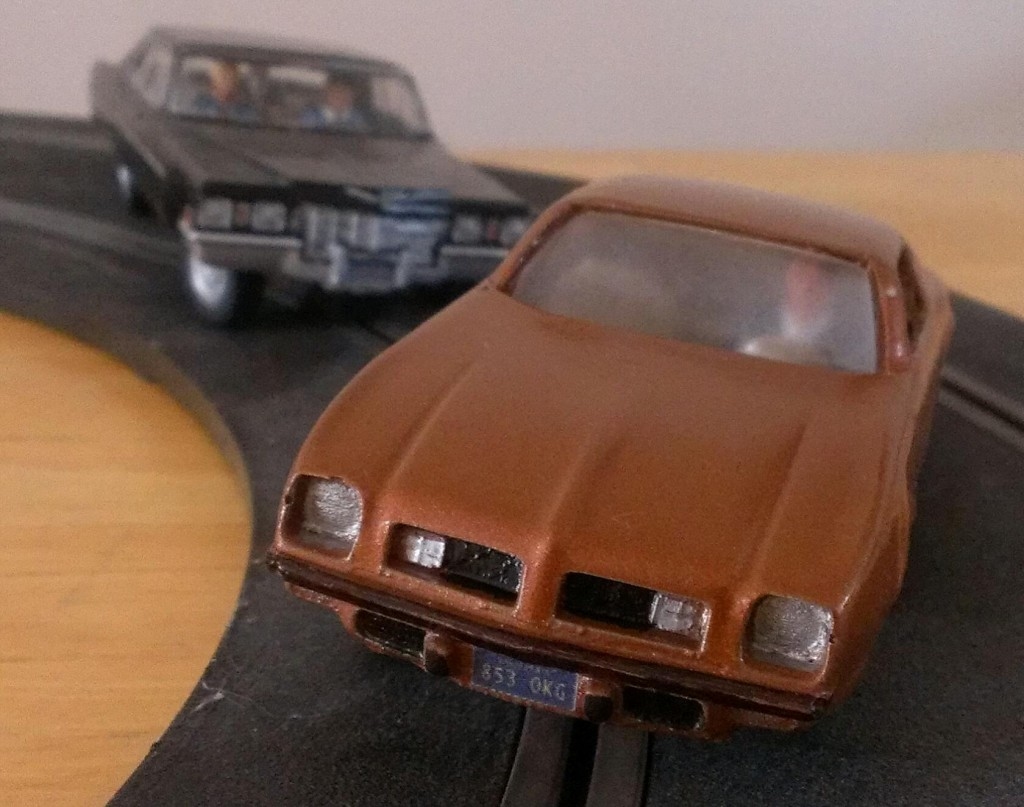 Here's how it looks on youtube