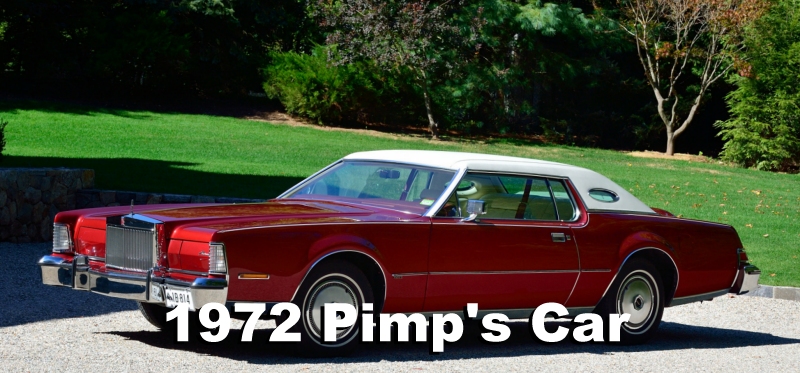 The Lincoln Continental Mk IV is so classy it's got Roman numerals in its name.
Nowadays, pimps have no imagination; they drive a black 4×4 with huge chrome wheels and tinted windows. The more adventurous will have a floor length, white fur coat and some ostentatious jewellery, but where's the flair? And where are the flares?
Back in the '70s, superfly guy was rollin' low in a 2 door Lincoln with hidden headlights, a trunk lid shaped around the spare tire and opera windows in the B pillar. Now chase-cars puts you in the driving seat with the 1:32 scale Lincoln Continental.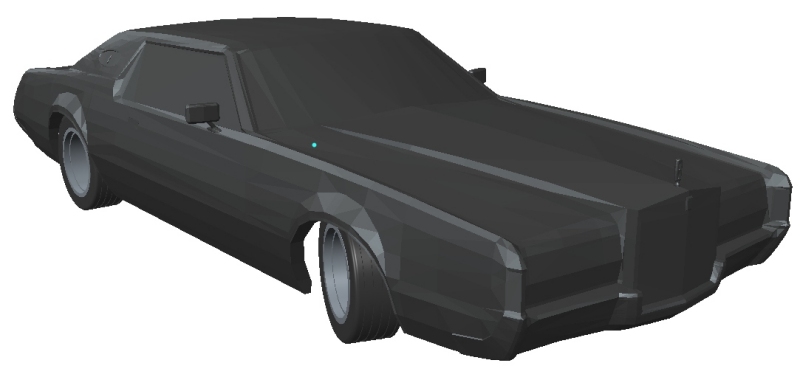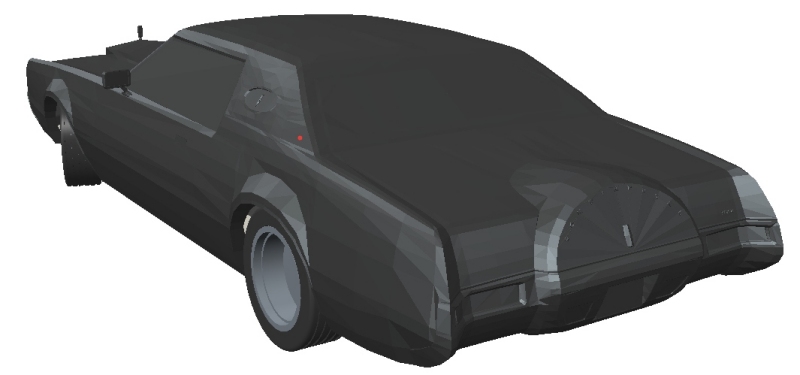 If you want to try painting buttoned velour seats I'm not going to stop you, and you can go crazy with the colour scheme too, mine was cream over burgundy which highlights the chrome nicely. You can choose your own way of being Huggy Bear's cooler cousin.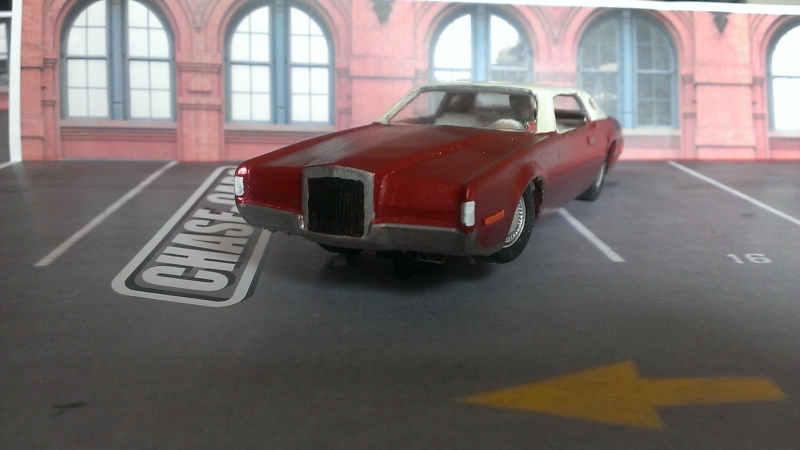 The 1:32 resin bodyshell is cast from a 2 part mould with body mounts already fitted, and the windows are much thinner and easier to cut out than with my older bodyshells.
In the kit you get
Resin bodyshell
Vacform windows (including the opera windows)
Vacform interior
Resin driver's head
Resin wheel centres
Bodyshell preparation is here, detail follows below.
This car is cream over burgundy, so first I used white primer, then cream gloss paint.  I then masked off the top and used red primer with burgundy gloss paint.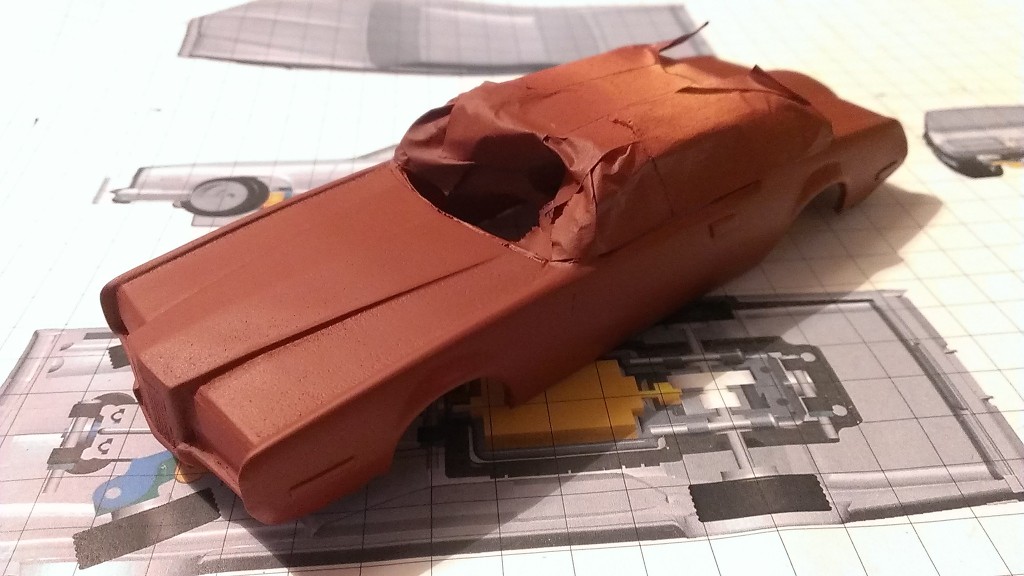 I use 600 grit wet & dry paper after the primer coats, then start with the top coats making sure each coat is fully dry before sanding again.  600 grit between top coats, and usually 3 coats is enough.
To get the chrome effect, you can use silver paint, I use a silver paint pen (Edding 751 or Edding 780).  I used the same pen type to pick out the orange marker lights and the black radiator grille.  It looks better already!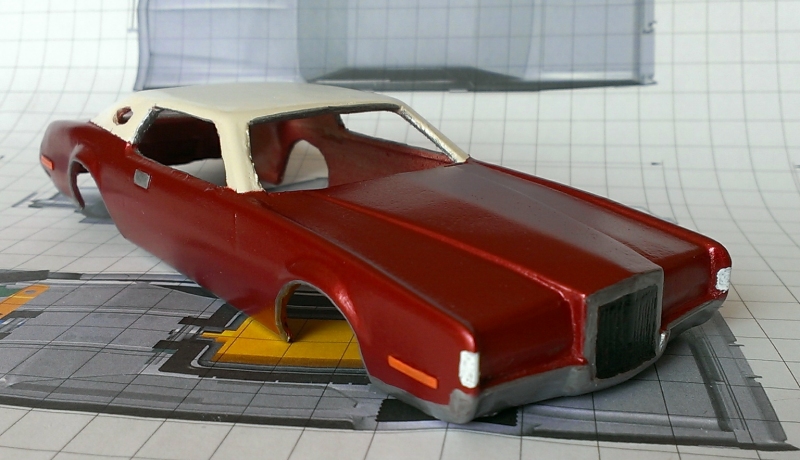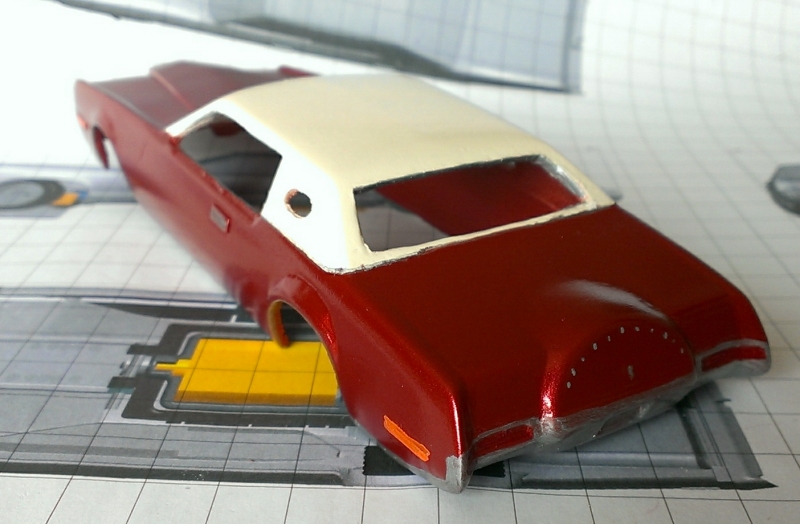 To protect the paint you can spray the whole car with clear lacquer.  Next, fit the windows.
Use an adhesive which will not make clear plastic bloom, like Canopy Glue.  If you can apply the adhesive inside the car, it will look much better.
Use tape or Blutak to hold the windows while the glue dries.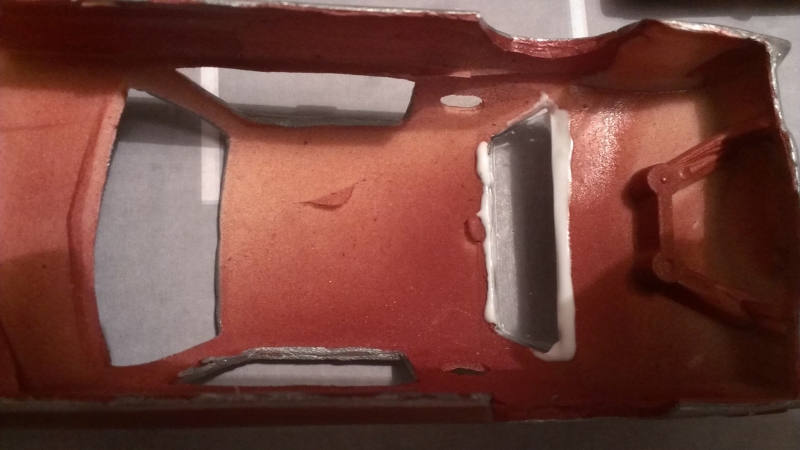 Now for the interior.  Cut the vacform part to fit and paint it your chosen colour.  Now is a good time to paint the resin wheel inserts too.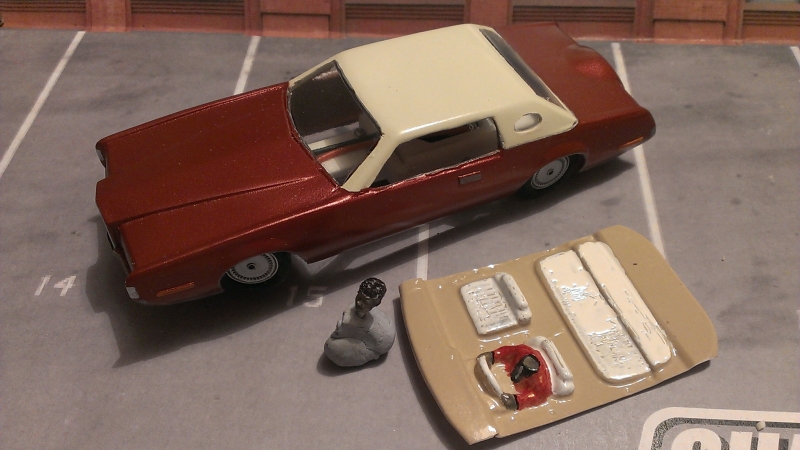 Glue the interior with the same Canopy Glue so the windows don't mist up, and fit everything together.
Now get on the track!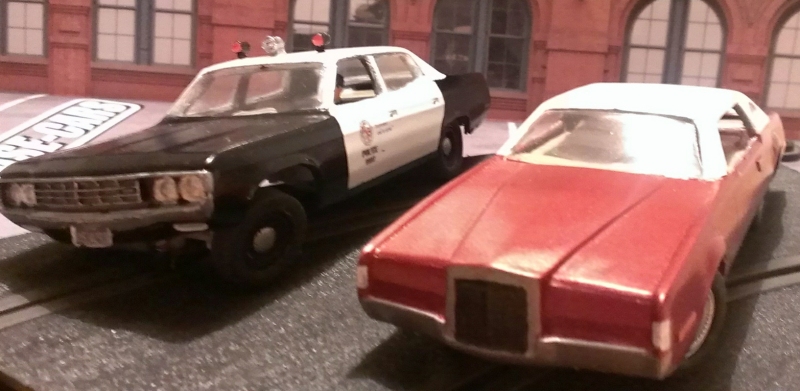 Pimp and hoods meet up to discuss the numbers racket.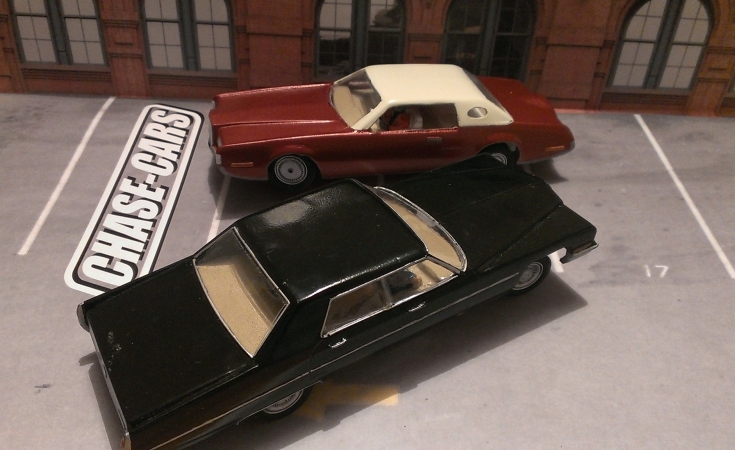 Here's how it looks in action!