In the titles of Starsky & Hutch, they were chasing some bad guys in their black limo.  Jim Rockford only had to step outside his caravan and he'd be accosted by some thugs in suits and he'd be pushed into the back of a black limo.  If you drove to any deserted land around Los Angeles in the late '70s there'd be a black limo parked up with Mr Big sitting in the back and a briefcase full of money on the seat.
The LA police could have cut crime by 80% if they'd just run a check on all owners of black limos and arrested them.  However instead of this there was usually a chase, if a regular sedan of the period handled badly, a big old Cadillac or Mercury would handle worse but the meathead hunched over the wheel would work miracles, or maybe it was just the second unit director.
The 1:32 resin bodyshell is cast from a 2 part mould with body mounts already fitted, and the windows are much thinner and easier to cut out than with my older bodyshells.
In the kit you get
Resin bodyshell
Vacform windows
Vacform interior
Resin driver's head, passenger's head and Mr Big's head with a hat
Resin wheel centres
Waterslide graphics set
Bodyshell preparation is here, detail follows below.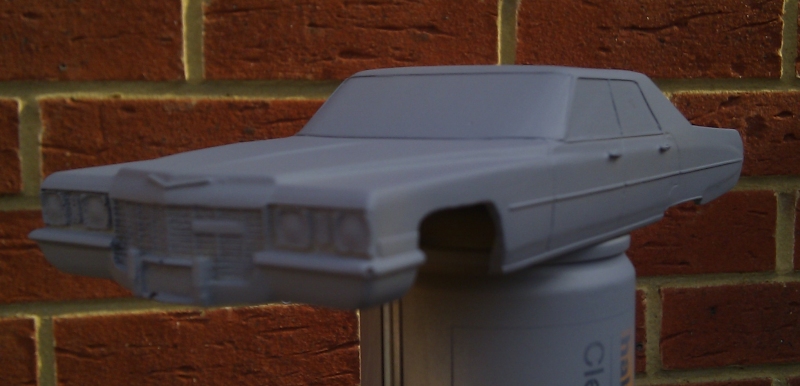 Use 600 grit wet and dry and then a few thin top coats.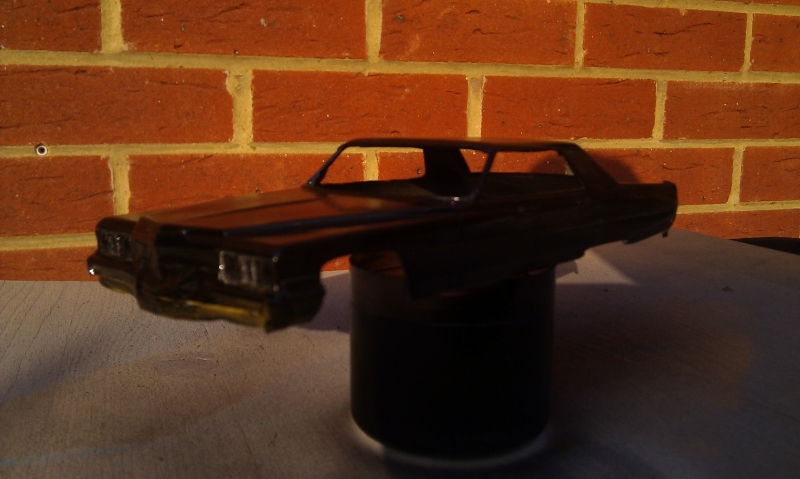 I use a silver paint pen to pick out the chrome strips and window surrounds.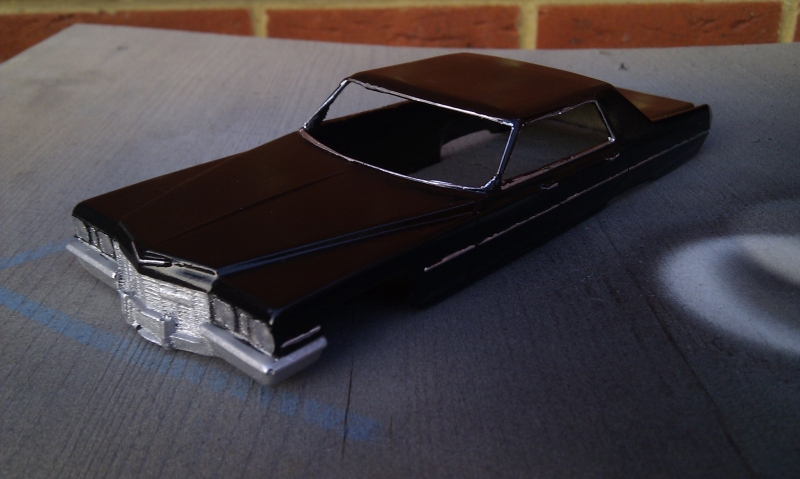 Cut out and carefully fit the windows using glue which doesn't bloom (or whiten) when it dries.  Canopy glue is my chosen type, but use whatever you've had success with before.
Now cut the interior vacform and the resin heads.  Mr Big in the rear might need the top of his hat trimmed to fit under the low roofline!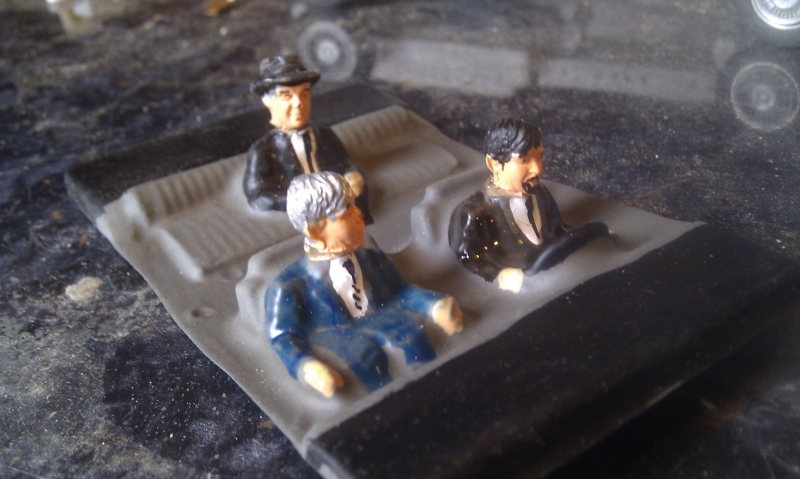 …and get going – the cops are after you!