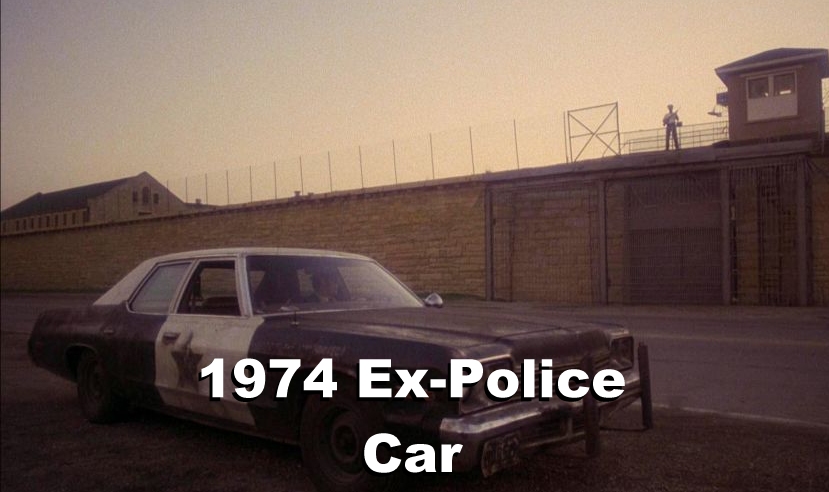 This car is ideal if you're 106 miles from Chicago, you got a full tank of gas, half a pack of cigarettes, it's dark, and you're wearing sunglasses.  It's got a cop motor, a 440-cubic-inch plant. It's got cop tires, cop suspensions, cop shocks. It's a model made before catalytic converters, so it'll run good on regular gas.
The 1:32 resin bodyshell is cast from a 2 part mould with body mounts already fitted, and the windows are much thinner and easier to cut out than with my older bodyshells.
In the kit you get
Resin bodyshell
Vacform windows
Vacform interior
Resin driver and passenger's heads
Resin wheel centres
Waterslide graphics set
The graphics are a little scruffy on purpose because that's how the Mount Prospect police cars were when sold off, you can dirty them up more if you like.
Bodyshell preparation is here, detail follows below.
Trial fit the windows to check for size.  Don't get the front pillars too narrow, and remember it's easier to remove material than add it!
Use white primer, then white gloss paint all over.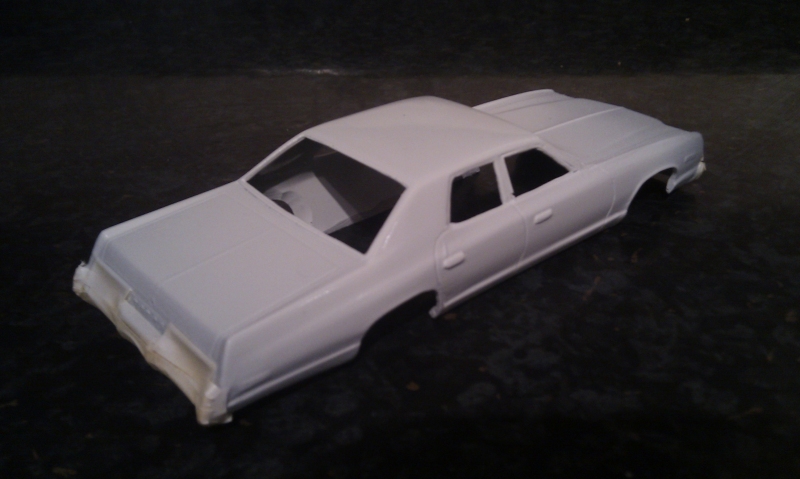 Now mask off the parts to stay white, and apply black paint.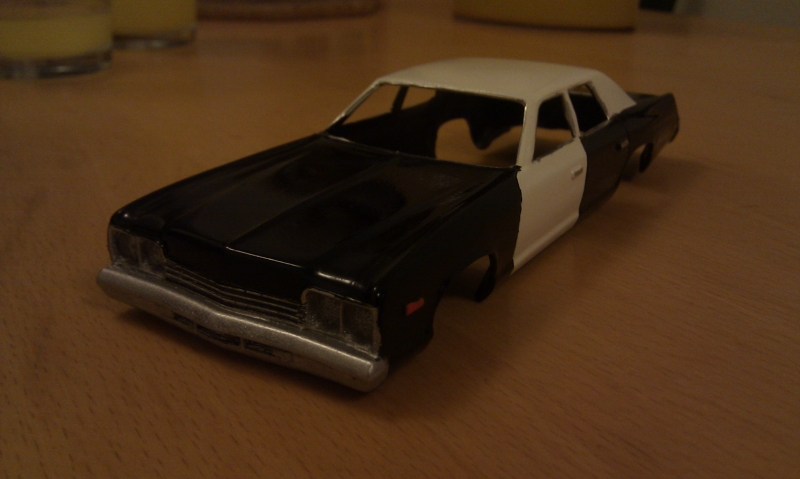 Once the paint is dry and the masking tape is off, you can add orange paint for the side markers, red paint for the rear lights and pick out the letters above the licence plate with a silver paint pen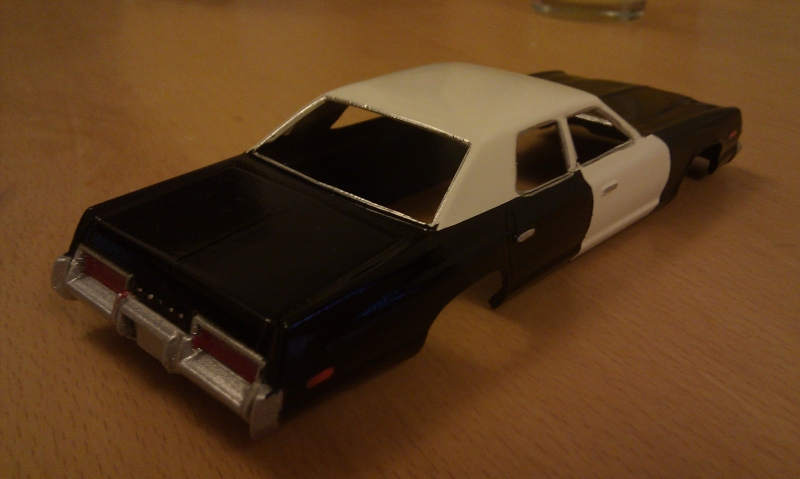 The decals have already been coated with one thin coat of a water based acrylic to help protect them whilst they are applied, however they are very thin and can tear easily. The clear film is continuous and so each decal must be cut carefully from the sheet. Cut with a sharp scissors, craft knife or scalpel but leave a small clear margin around each decal. This will help to prevent any potential solvent ingress when the decals are coated with clear lacquer and will reduce the chance of any ink flaking off.
The decals should be dipped into warm water for 20 seconds and should not be allowed to float off the backing paper in the water. Shake off any loose water, then within 30 seconds, slide into position on the model.
Once the decals are completely dry, apply some clear lacquer to the whole bodyshell to seal the decals and protect the paint.
Cut out the vacform windows and carefully glue them in place one at a time using glue that doesn't bloom when dry.  Something like canopy glue, or anything that's specially made for glueing windows in model kit.  If you use normal glue it'll mist up!
Then cut the interior out, paint and attach the driver and passenger heads on.  You might need to file the top of their hats to get the interior high enough but it won't show when the car is on the track.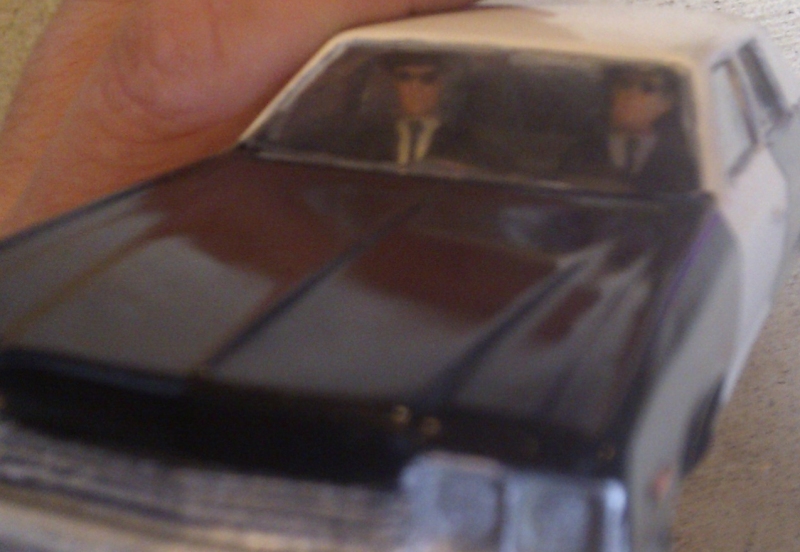 This is how it looks!